OUR RANGE OF SOFTWARE
Whether you are running a small business or steering a colossal corporation, for each and every of your requirements and needs, we have a solution.
STOCK MARKET ANALYSIS ALERT
MNSA offers the ideal solution for those who do not have the whole day to sit down and monitor their stocks. This means you can now do the things that you enjoy while having the comfort that you will be alerted when your targeted parameter is met.
Screen Shots: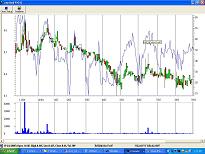 Features:
Analyzing Tools (RSI, Moving Average..etc)
Charting (Candle Stick Chart, Bar Chat, Line Chart)
Schedule for auto dial in disconnect from Internet for request and upload data
Alerting for prices,volumes,buy sell position or analyzing indexes>
Multi-level alerting target
Alert through email, phone calling(voice), SMS
Auto Sell/Buy order through broker/remisier Internet terminal
Life Feed input data/Internet real time data/Internet delay data
Remote Access And Control Features
Cater For Training on KLSE trading and stock analysis
Customizable for other share market
Download:
PDF